ABOUT ME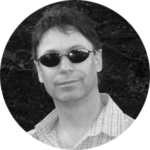 Sheldon Lavineway started in fabricating shop at the age of 14 in the summer holidays. This continued to full time after high school where he learned all departments in the steel fabricating company, JR Wire and Metal, in Winnipeg, MB.
He move to Vancouver at the age of 24 and started inventing or innovating things out of his own curiosity and desire to improve on existing products.
The first innovative product was called the Double Whammy. It was his first vibrato accessory that he designed for electric guitars. This experience allowed Sheldon to learn the process of product development. After this, he was inspired to do more.
Experienced in the music industry, he started designing more products to launch. Sheldon is a key part of creativity and innovation for new product development for Breeze Inventions Inc.
From an early age, Sheldon has been blessed with a very technical and analytical mind. Studying form and function became an obsession. He began emulating his observations by fabricating intricately detailed wood carvings. He soon graduated to casting metals and plastics, developing an eye for problem solving and improving function.
Fast forward to today and Sheldon has had over 30 years of product development experience. The most notably invention is the award winning Trem-King guitar vibrato system.
In the process Sheldon has gained invaluable experience in what it takes to bring a new product from creation to completion. From the prototyping process, the patenting process and market knowledge. Sheldon has developed the skills to bring an original idea to commercial viability.